An Asset-Based ICT Capacity Assessment of Refugee-Led Organizations
A multiple case study research on the information practices and ICT capacities of Refugee-Led Organizations (RLOs)
RESEARCH DIGITAL DEVELOPMENT FORCED MIGRATIONREFUGEES-LEADLOCALIZATION
Nasim Motalebi
10/2/20211 min read
In the forced migration discourse, Refugee-Led Organizations (RLOs) are community-driven and powerful aid organizations run by and led by refugees within host countries.
In this project, I assess the digital capacities and the human, social, and material capital of RLOs through intensive remote interviews with active refugee leaders in countries such as Malaysia, Indonesia, Egypt, Kenya, and Uganda. The ultimate goal of this project to assess what capacities contribute to effective information practices of RLOs in different areas of service delivery, visibility, and accountability.
As a partial contribution to the community, I am creating a compilation of RLO portfolios as RLO-Catalog which is a repository of RLO portfolios to facilitate knowledge sharing and capacity-strengthening efforts. The portfolios constitute systematic documentation of RLO capacities with a unique lens toward RLO information practices and needs. These portfolios lay out RLOs assets and capacities to effectively seek, share, store, and manage information. Refugee leaders can use this website to access a selection of RLO portfolios active in different host countries around the world.
KI4BLI RLO, Kalobeyei Refugee Settlement, Kenya (c) KI4BLI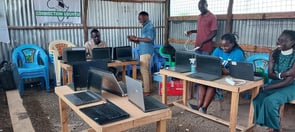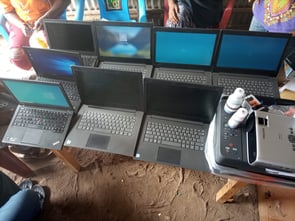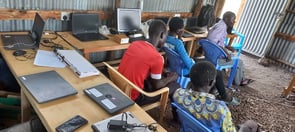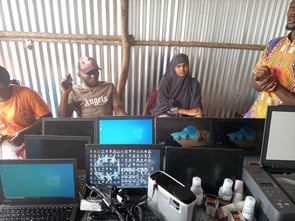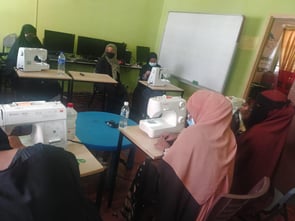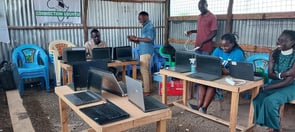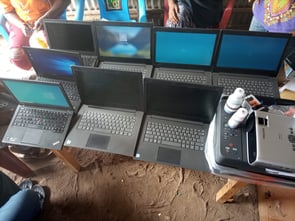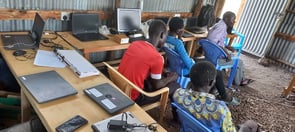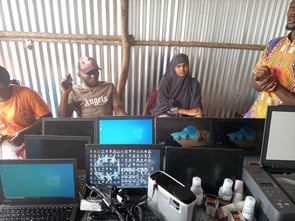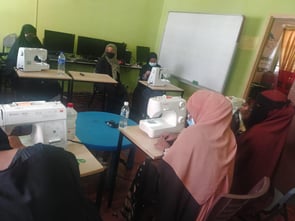 ICT programs across RLOs in Kenya and Malaysia. Photos credits go to KI4BLI and Somali RC.